Jobs
Sandusky, OH, USA

$14-$20/hour

Full Time
---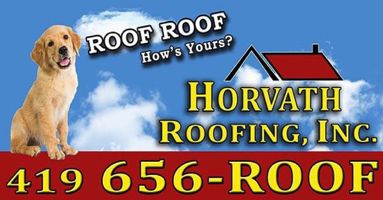 ROOFING REPAIR TECHNICIAN
Pay Rate: $14.00 - $20.00/ hr.
Probationary Period: 90 Days
Review Date: 6 months from start
Type of Position: Full-Time
Hours: 30-50 hours per week, some evening/Saturdays as needed
Reports to: John Horvath

Would you like a job where you will be appreciated and compensated for being a dependable, honest, hard worker? Do you like to work outside? Love being active in your job? Want to work for a company with integrity? Our team takes pride in exceeding our client's expectations and believe in taking pride in what we do.
If this sounds like you, working with Horvath Roofing, Inc.
could be just what you're looking for!

Results to be achieved by this position: (Expected Outcomes and Performance Measures)
Performs repairs and service work in a safe manner in order to get 100% contract fulfillment while

following directions of the company's mission and vision statements.

Completes repairs within 10% of the projected time.

Achieves a 95% customer satisfaction rating.

Has less than a 5% call-back.

Communicates with the office on a daily basis to update progress.
Standards for this position: (Standards of Excellence)
1. PASS A DRUG TEST
2. Pass background check and national predator list.
3. Valid driver's license - If you do NOT have a valid driver's license please do not apply.
4. Honest and professional, treats customers and co-workers with respect.
5. Possess listening skills.
6. Provide office with clean and accurate paperwork for each job.
7. Skills to identify problems and estimate time and cost to complete repairs.
8. Must have a smartphone.
9. Ability to repair both pitch and flat roofs with attention to detail according to manufacturer specifications.
Work requirements for this position: (Duties, Responsibilities, Accountabilities)
Complete repairs often involving re-flashing chimneys, step flashing dormers, install skylights, replacing skylights, repairing valleys, replace missing shingles and replace soil stack flashings.

Cross-sell (when needed) ventilation, gutters and gutter guards as needed.

Available to coordinate or perform emergency repairs - some on call which may involve evening and weekend work.

Work efficiently and effectively without supervision.

Takes before, during and after pictures of work and upload to our program.

Maintains a clean & organized truck with tools in their place, maintained and oiled.

Maintains warehouse when putting materials and tools away.

Attends weekly Tech meeting to discuss scheduling, work orders, and contract fulfillment.

Must have a safe and working knowledge of power tools and equipment including circular saws, drills, grinders, tear off equipment, metal brakes, and shears.

Must be able and willing to make suggestions to the owner to improve job efficiency.

The roofing technician should develop an increasing awareness of the needs and pressures of the Foreman and Owner. He/she should make recommendations on roofing techniques; scheduling and task assignments, and always make him/herself aware of deadlines and budgets to work to improve the quality and efficiency of the projects.
If the following describes you apply today!
DRUG-FREE

Pride in Workmanship

Conscientious, detail oriented

Team Player

Responsible and Trustworthy

Focused on Quality and Efficiency








Apply to: Horvath Roofing, Inc. 911 University Drive South
Huron, Ohio 44839
(419) 656-7663
office@horvathroofinginc.com
or via our website at www.horvathroofinginc.com